Ad blocker interference detected!
Wikia is a free-to-use site that makes money from advertising. We have a modified experience for viewers using ad blockers

Wikia is not accessible if you've made further modifications. Remove the custom ad blocker rule(s) and the page will load as expected.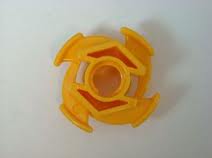 T125 Is a Spin Track that was first seen in Wave 2 with Flame Libra. It provides a height of 12.5 millieters and 4 blades that create a "sustaining vortex" to keep the top steady. It is a 125-based version of DF145. T125 has simmalal performance to D125. It was first seen in
Wave 2 with
Flame Libra.
Attack: 0- Defense: 1- Stamina: 0
Users
Pirates Ifraid
Pirates Saramanda
Bakushin Beelzebub.