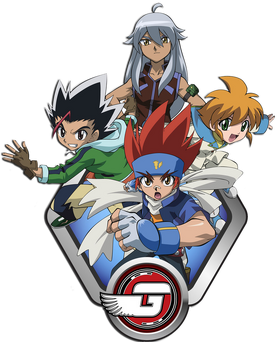 Team Gan Gan Galaxy Is The Japanese Representative Team In The Big Bang Bladers World Championships.
Team Members Are As Follows :
Regulars
Gingka Hagane : Owns Galaxy Pegasus W105R2F . He Is The Leader Of The Team.
Masamune Kadoya : Owns Ray Striker D125CS .
Ryuga (Temporary Member)  : Owns Meteo L-Drago LW105LF .
Tsubasa Otori  : Owns Earth Aquila 145WD .
Substitute
Yu Tendo : Owns A Flame Libra T125ES .
Support Member
Madoka Amano : Is Beyblade Mechanic And Owns A Shop Named B-Pit.
Ad blocker interference detected!
Wikia is a free-to-use site that makes money from advertising. We have a modified experience for viewers using ad blockers

Wikia is not accessible if you've made further modifications. Remove the custom ad blocker rule(s) and the page will load as expected.